A Welcome from the Fourth Grade
Upper Elementary with Mr. Gardner
March
This month is national reading month.  I encourage you to read with your child each night.
***********************************************************************************************************
Hello Parents and Students!  Welcome to the Fourth Grade!  My name is Mr. Gregory Gardner and I am excited about teaching this school year, but first let me share a little bit about myself.  I am a highly qualified teacher with 23 years of teaching experience.  I did my undergraduate studies at Mississippi State University where I received my Bachelor's degree in Elementary Ed.  I did my graduate studies at S.V.S.U. where I received my Master's degree in Elementary Ed.  I furthered my studies by attending graduate courses at Mary Grove College.  I can even say that I am S.T.E.M. certified.  I enjoy playing sports, playing video games, and spending time with my family.
Now, back to the expectations for my students.  There is much expected in terms of learning for the students who enter this classroom.  We will use S.T.E.M. as the primary focus to ensure that each child has the opportunity to reach his/her highest potential.  Once again, I look forward to a great year filled with fun and exploration through a project-based learning approach.
ELA                   Social Studies                  Math                        Science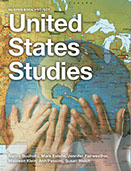 *************************************************************************************************************
Pontiac Robotics Team